Regular price
RM105.00 MYR
Regular price
Sale price
RM105.00 MYR
Unit price
per
Sale
Sold out
Description
Artek's Architect's Scale is a specialized ruler designed to facilitate the drafting and measuring of architectural drawings. This triangular aluminum scale brings a sleek Finnish edge to your desktop.
Designed to be inspirational life partners, Architect's Scale is one of the measurement tools in Artek's architect tools collection. It brings a sleek Finnish edge perfect for your desk top. In fact, it was originally designed in 2011 by Artek. Furthermore, this tool is made out of durable aluminum which suitable for hard work.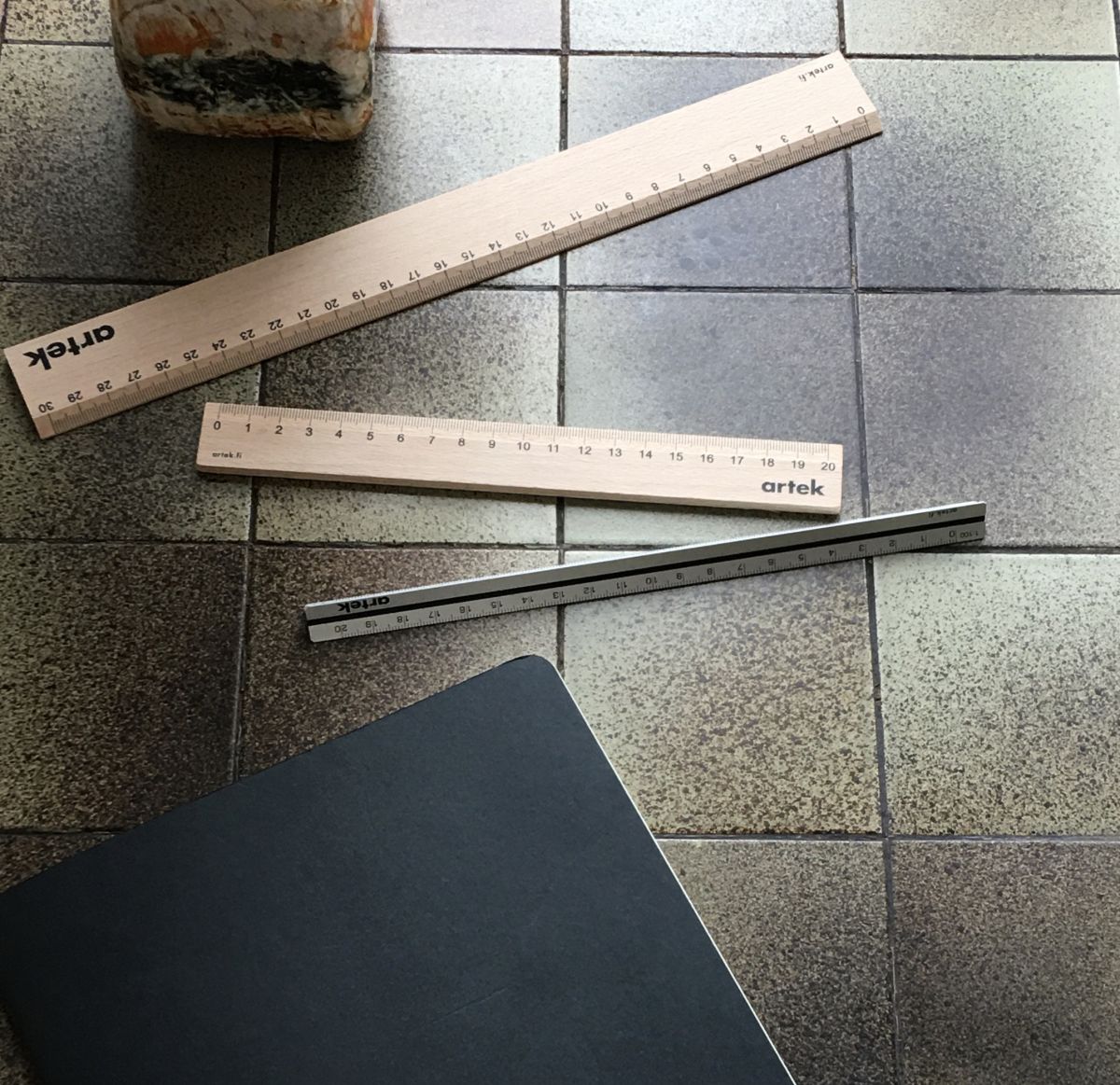 As part of a desktop collection from Artek, the designers set out to emphasize the company's dedication to craftsmanship and elegant measurement tools.
If you are a collector of architect's tools, generally speaking, this architect's scale is an ideal choice of the first collection for your desktop! Architects don't design, they plan.
Do you know that in a designing world, the act of designing a space is not an end unto itself. Rather it's the anticipated use of that space that gives the act any meaning. There are enough technologies such as applications for architecture. However, this humble collection will forever be an interest to all architects around the world.
Technical Details
Design Year: 2011
Made In: Germany
Material: Aluminum
Measurement scale's length: 8 inches and 20cm
Brand
Founded in Helsinki in 1935 by four young idealists. Furthermore, they are Alvar and Aino Aalto, Maire Gullichsen, and Nils-Gustav Hahl. Their goal was to sell furniture and to promote a modern culture of living by exhibitions and other educational means.
In keeping with the radical spirit of its founders, Artek today remains an innovative player in the world of modern design. Besides, they developing new products at the intersection of design, architecture, and art!
The Artek collection consists of furniture, lighting, and measurement accessories designed by Finnish masters and leading international designers. Besides, it stands for clarity, functionality, and poetic simplicity.
Share
View full details